WANT TO GIVE BOXING CLASSES A TRY? SIGN UP FOR A FREE INTRODUCTORY BOXING CLASS.
Come in, meet your coaches, and see if boxing at Jim's Gym is right for you (all with no obligation and no hard sell). You're gonna have a great time and a great experience.
Strengthen your body from head to toe.
Boxing at Jim's Gym
What can you expect from
a 60-minute boxing class
at Jim's Gym?
Every boxing workout is designed by 3x World Champion and Hall of Fame Boxer, Bonnie Mann.
Coaches will start you out with a warm-up, shadowboxing to work on footwork, and boxing combinations. From there, you'll move on to bag work where you will be instructed through several rounds with various combinations – all with proper form and technique.
This total body workout is fun yet intense – you can expect to burn between 800 and 1,000 calories per workout. Not sure you're ready? Your boxing coach will scale your workout to meet you at your fitness level.
UNLIMITED BOXING CLASSES
$129/month
includes free unlimited access to the traditional gym
Get started by requesting a free introductory boxing class or sign up today at 754 Baldwin St. in Elmira.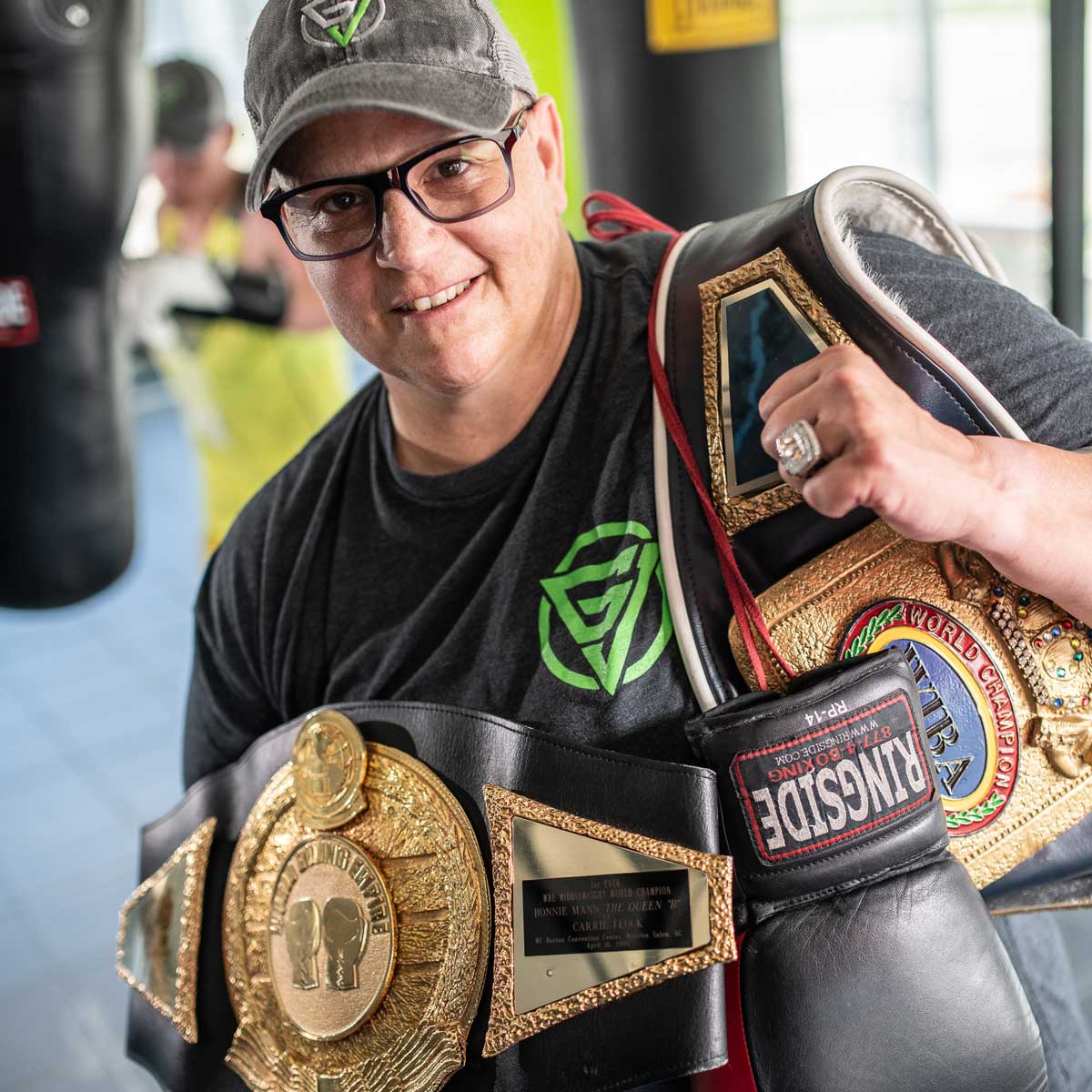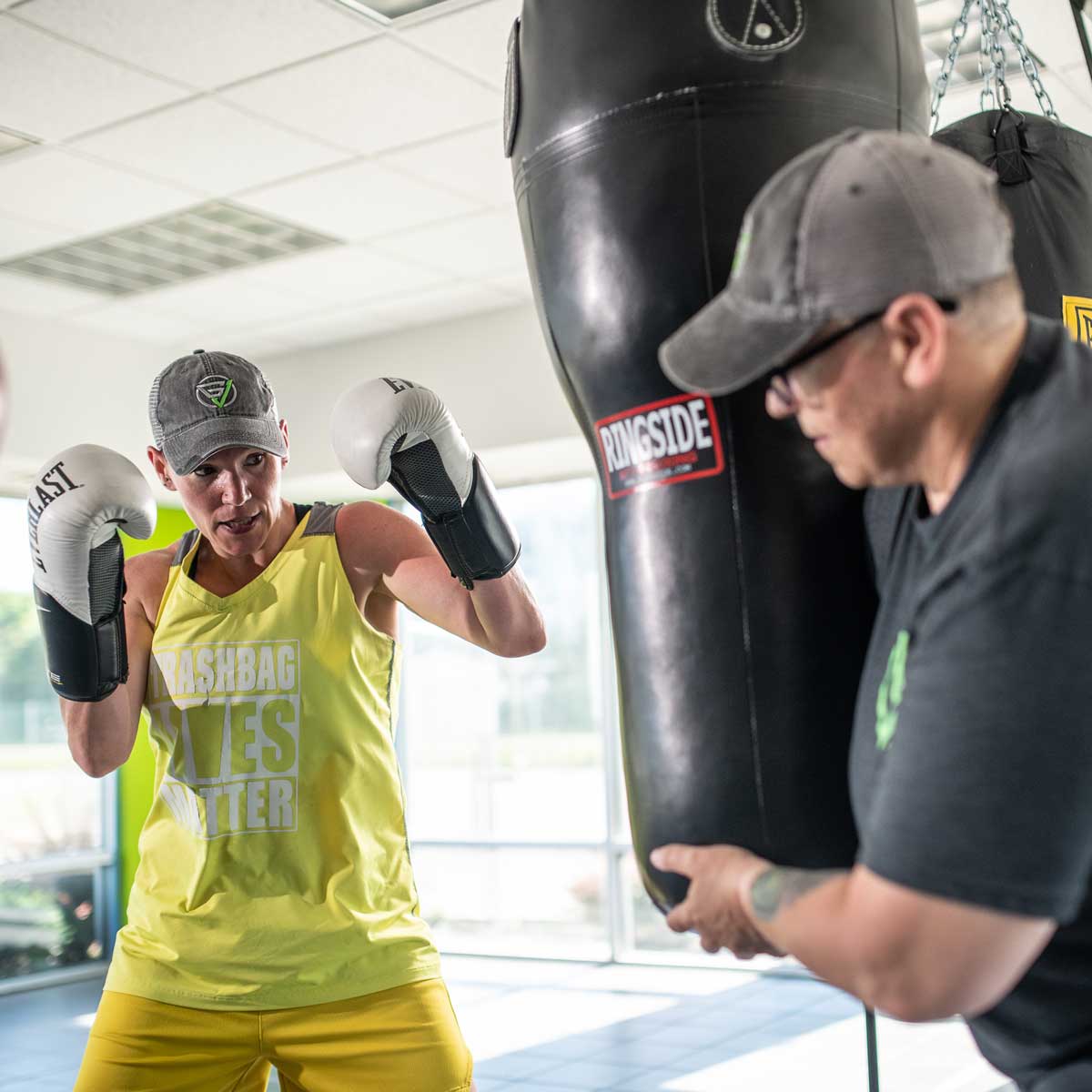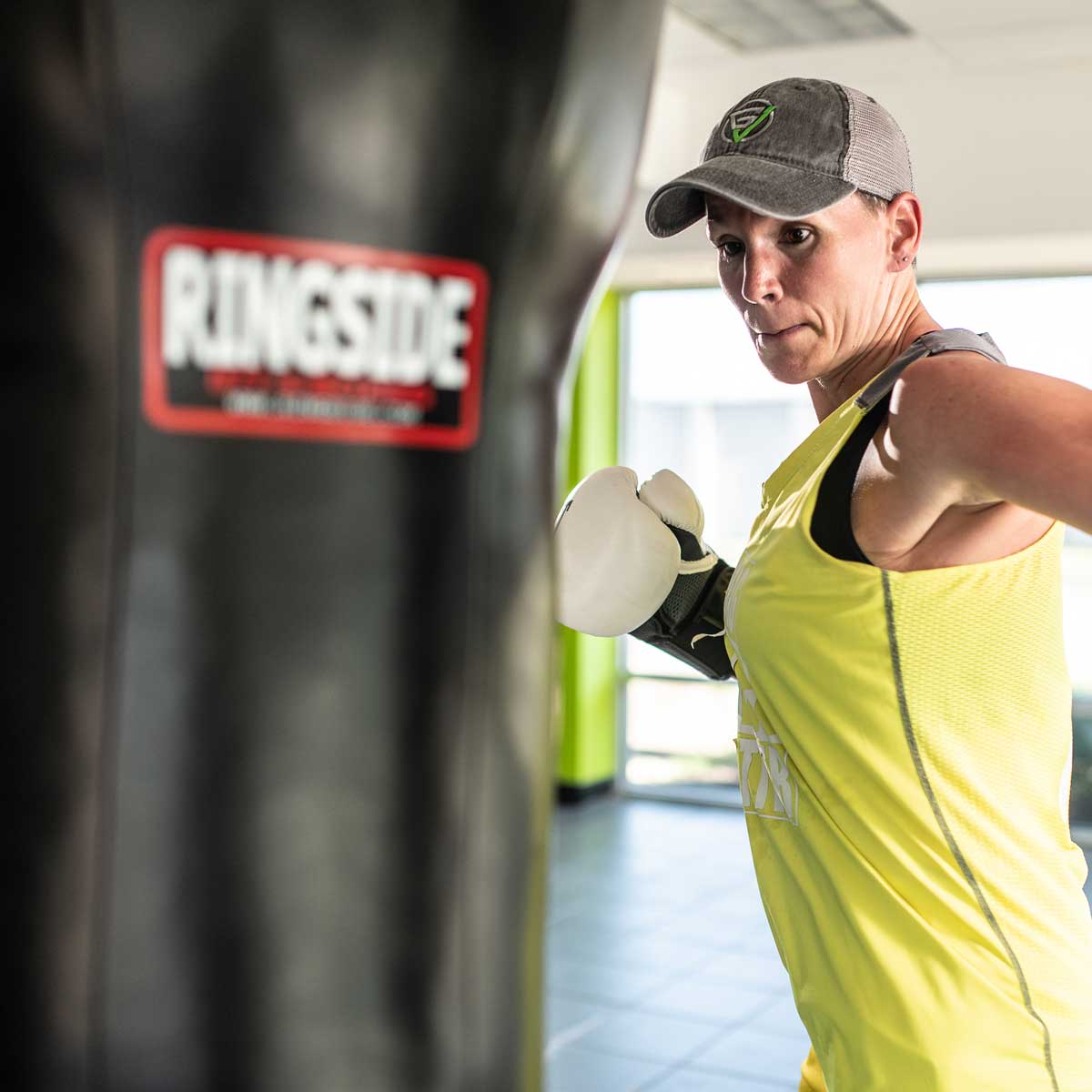 Join Our Gym.
Join Our Family.
Training here is more than simply joining a gym. You'll gain real friends, coaches who care deeply about your wellbeing and your fitness, and an excellent staff who will stand beside you day after day. We'll help you stay accountable, motivated, and excited about fitness — a benefit you'd never expect from group classes (but one you'll never want to give up once you've experienced it).