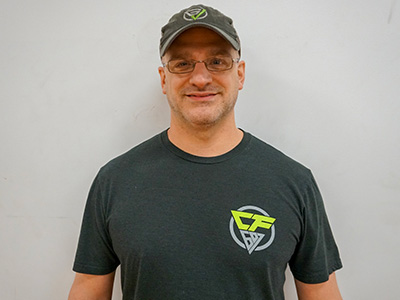 JIM WHEATON
Jim Wheaton is a coach, and the sole owner of Jim's Gym. He has been in the fitness business in some capacity since 1994, and has competed in both power lifting and weightlifting over the past 28 years.
Jim has coached athletes who have qualified for the American Open, set records in both weightlifting and power lifting just to mention a couple. He has also worked with athletes who have been or are Division 1 athletes.
Jim has also worked or is working with many clients that were looking to lose weight and has helped several clients to lose hundreds of pounds collectively. He has also coached people with many different goals, from getting their first pull up to just being able to move better and increase quality of life.
Certifications: USAW Level 1, Totten Training Systems Advanced Olympic Lifting Certification as well as ACE.
Degrees: Business Administration from CCC, as well as many business certification courses.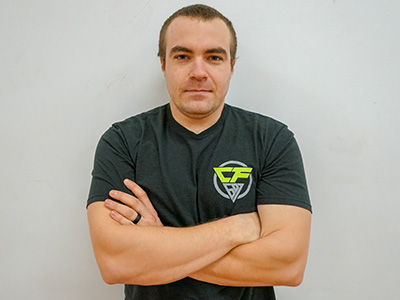 Eddie Palmieri
Eddie is a CrossFit coach at Jim's Gym. Eddie has been coaching CrossFit group classes for 5 years and has experience in individual personal training.  Eddie graduated from SUNY Cortland with a Bachelor's in Kinesiology – Exercise Science in 2013. He has previously held certification in personal training through NASM.
His passion for CrossFit has driven him to help other's achieve greater health and better quality of life through fitness and nutrition. He is especially passionate about decreasing cardiac-related Line of Duty Deaths in the fire service, where he works full-time as a professional firefighter.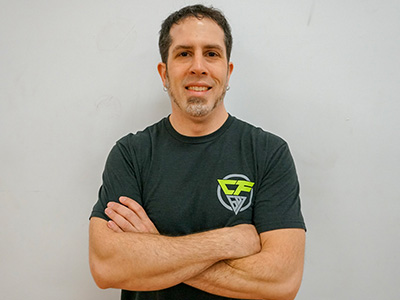 Pat Beeman
Pat is an IT (network) guy by day and CrossFit coach (some) nights.
Pat began his fitness journey a little later in life after realizing he had difficulty picking up and carrying his oldest son. After trying a few popular home exercise routines and found them wanting, Pat tried CrossFit in March of 2012 and has not looked back.
Prior to working in IT and coaching, he earned an M.S. in Education and worked for a few years as a substitute, long-term substitute, and summer school teacher. Since CrossFit made such an improvement to his life, he began coaching at CrossFit 607 in an effort to help others also achieve their fitness goals. 
Jeremy McLaughlin
Jeremy McLaughlin, "JMAC", is a CrossFit coach at Jim's Gym and has been doing so for 2 years. He is a Correction Officer and enjoys many outdoor activities and hobbies that require the strength and endurance that CrossFit provides. Jeremy is also a husband and a father to two wonderful boys and being active in the gym helps him maintain his busy schedule.
Jeremy is very committed to the goals and growth of the CrossFit members and understands that each persons vision is unique. No matter your level of physical and mental fitness, Jeremy can assist you in scaling your workout properly and removing self-doubt to continue to make you healthier and happier. His love for CrossFit is contagious and he looks forward to leading his classes towards success every week.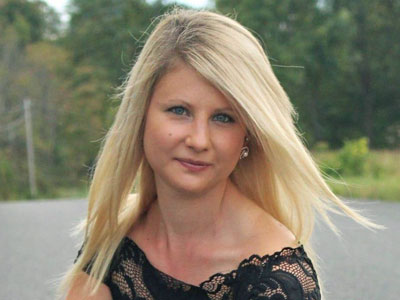 Clair - HEAD NUTRITION COACH