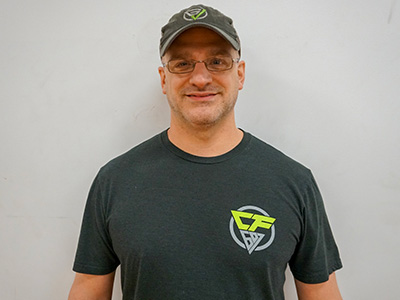 Jim Wheaton
Owner, Jim's Gym
CF607 Coach
Jim Wheaton is the owner of Jim's Gym and a true veteran of the fitness industry. He is a lifelong competitor in both powerlifting and weightlifting over the past 28 years, and holds numerous certifications in personal training and lifting. Jim works one-one one with those looking to lose weight, move better, and increase their quality of life, and has helped his clients to lose hundreds of pounds.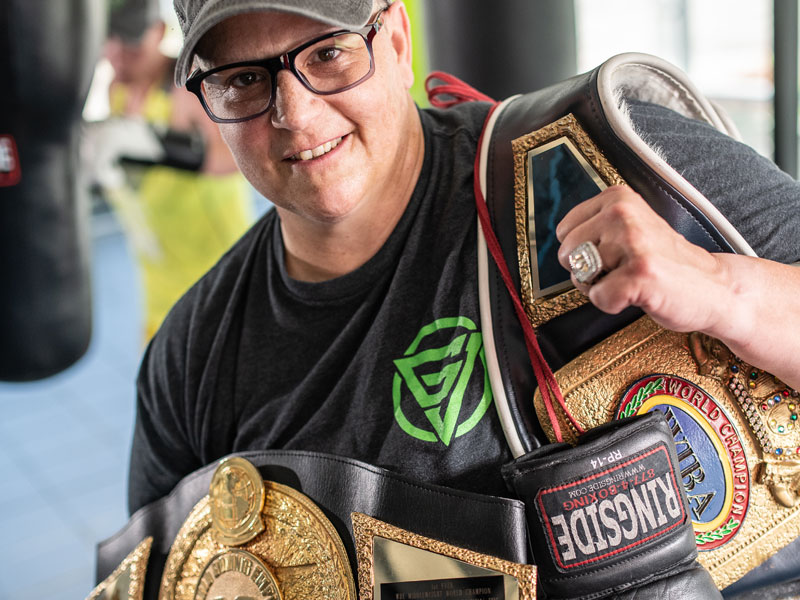 Bonnie Mann
General Manager, Jim's Gym
Personal Trainer
Boxing Instructor
Bonnie Mann comes to Jim's Gym with 30 years of experience in the Fitness Industry. Her career has spanned the U.S. Marine Corps, ACE Certified Personal Trainer, Group Exercise Instructor, General Manager of LA Boxing and Director of Health and Wellness at the YMCA. In addition, Bonnie is an incredibly accomplished boxer, soon to be inducted into the Hall of Fame. Bonnie's passion for helping people along their fitness and health journey is her highest priority.
Stephen Thompson
Personal Trainer
Stephen is an ISSA-certified personal trainer, specializing in helping his clients with fat loss. He truly loves the work of changing lives for the better, and utilizes the most up-to-date methods available to ensure his clients achieve their goals.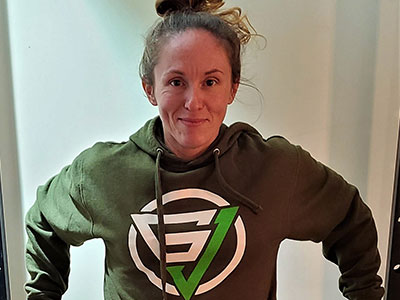 Adriane Divens
CF607 Coach
Adriane is a dedicated CF athlete and coach, specializing in rowing and olympic lifting. As a masters-level athlete, Adriane understands the importance of smart training and recovery strategies, and teaches with an eye toward the long-term health and progress of her students.
Becky Linderbery
CF607 Coach
Becky is a well-rounded coach, with experience teaching CF, Strongman, and Olympic Weightlifting. A former collegiate rugby player, Becky is a licensed pharmacist who has dedicated her life to the health and well-being of others.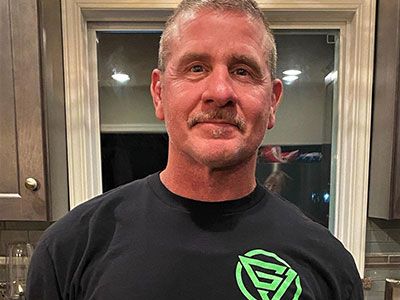 Gregg Dille
Front Desk, Fitness Advocate
Gregg is a longstanding member of the community, spending his time at Jim's Gym after 34 years teaching Physical Education in Elmira. Gregg coached wrestling, softball, track, football, and volleyball, and is Former Division 1 wrestling competitor. Be sure to say hi next time you stop by the gym!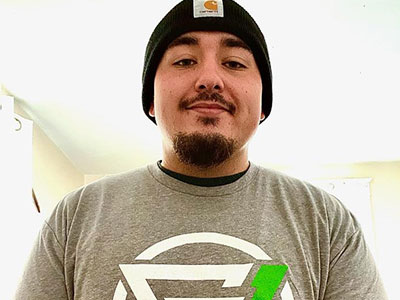 James Ducot
Front Desk, Fitness Advocate
James is often the first friendly face Jim's Gym members see when they arrive at the gym. He is a passionate fitness enthusiast, and always ready with motivation or a kind word. Be sure to say hello!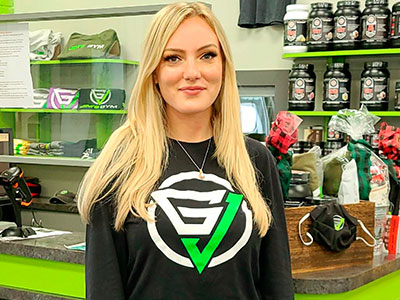 Jordan Norkus
Front Desk, Fitness Advocate
When Jordan isn't working the front desk at Jim's Gym, she works the news desk at WETM 18 News as the prime time evening news anchor. Born in Waterbury, Connecticut, Jordan graduated from Sacred Heart University in 2019 with an M.A. in Broadcast Journalism and Media Production.